17th May – Girona to Santa Coloma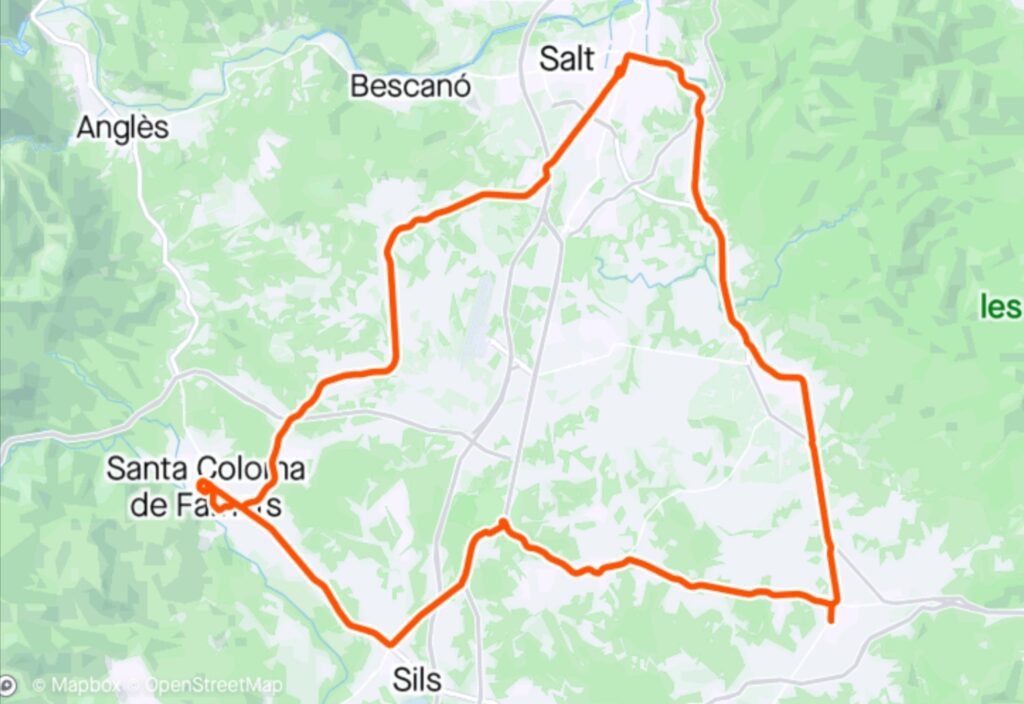 On this occasion the Knights set off on 70km clockwise route to Santa Coloma. The initial segment once again followed the valley of the river Onyar before heading south towards Quart. The undulating terrain continued as the Knights passed through Llambilles and into Cassà de la Selva, a town known for its production of cork.
Continuing south along the C-65, the Knights came to Llagostera where they turned to the west covering the same road as day 2 to Caldes de Malavella where in years gone by, it was famed for its Roman bath. After picking up the A2 road they eventually reached Les Mallorquines before turning north west to Santa Coloma.
After lunch in the Placa del Firal, the return journey continued following the C-63 towards Vilobi d'Onyar. After reaching Sant Dalmai the Knights faced the toughest section of the day as they faced a steady climb over the next 3km leading them around the Volcà de Crosa to Aiguaviva and back to Girona. Another wonderful day of cycling in pleasant temperatures. None of us at home are in the least jealous 😉🍺.