Bright sunshine and warmth greeted us at the start of this year's Solstice Ride, a commodity which we have not had much of so far summer. Fifteen Knights made it for the photo opportunity just before we set off. Colin maintaining his reputation as "Last Second" arrived just as the ride was departing bringing the total to sixteen.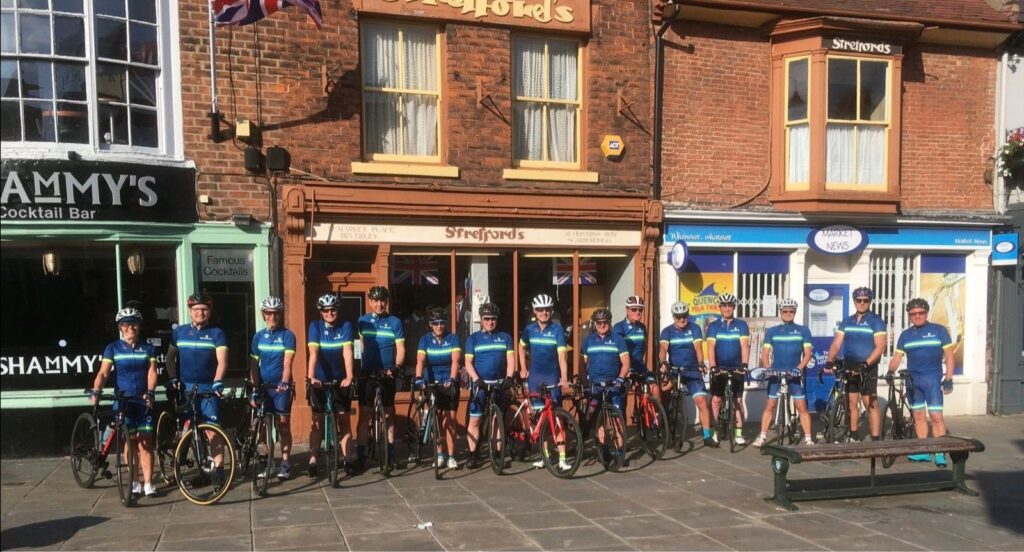 The impressive "train" set off following our usual route via Weel Bridge to Tickton where we were joined by Chad and Andy. On reaching Routh, we split into smaller groups as we headed south to Meaux. After turning onto Kidhill Lane the "blue train" continued to Arnold before taking the underpass to Long Riston. From there we headed to Mappleton via Great Hatfield.
At this point we regrouped while Neil called the restaurant to confirm our arrival time. Not sure what happened during that brief stop but the pace picked up significantly. Perhaps it was the fear of being late, but still we had to have another brief stop on the sea front at Hornsea for our traditional Solstice photo.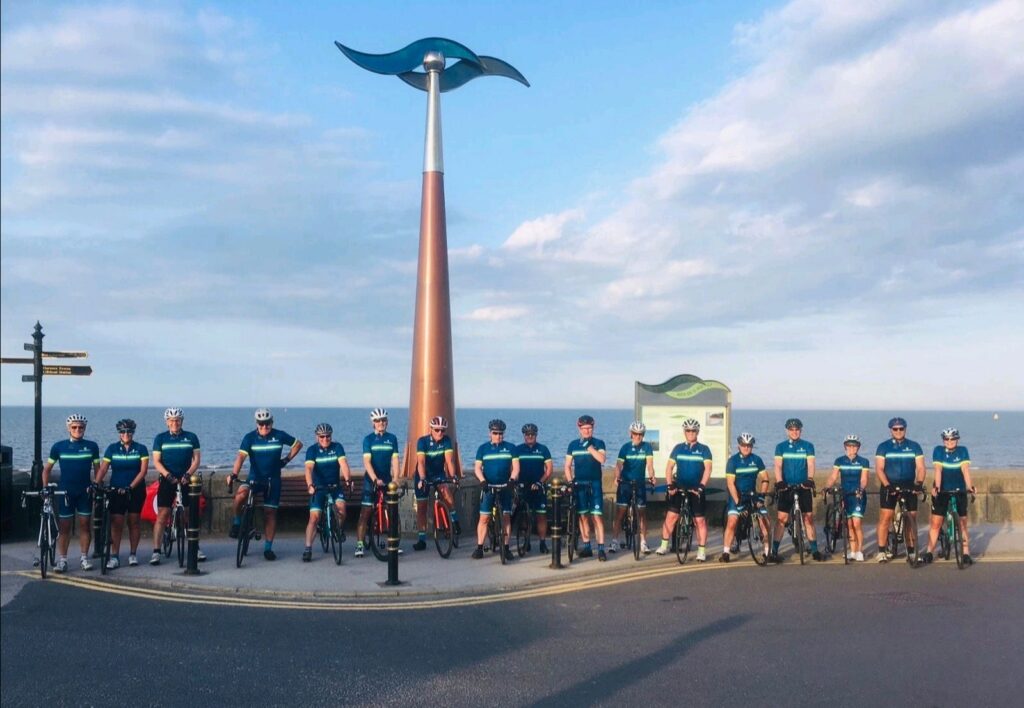 Once clear of Hornsea the "train" lit up the afterburners and headed to Bewholme. With various people taking turns on the front the pace remained high resulting in many PB's and a QOM for Heather. Nothing like the thought of a cold beer and hot food to inspire us onwards.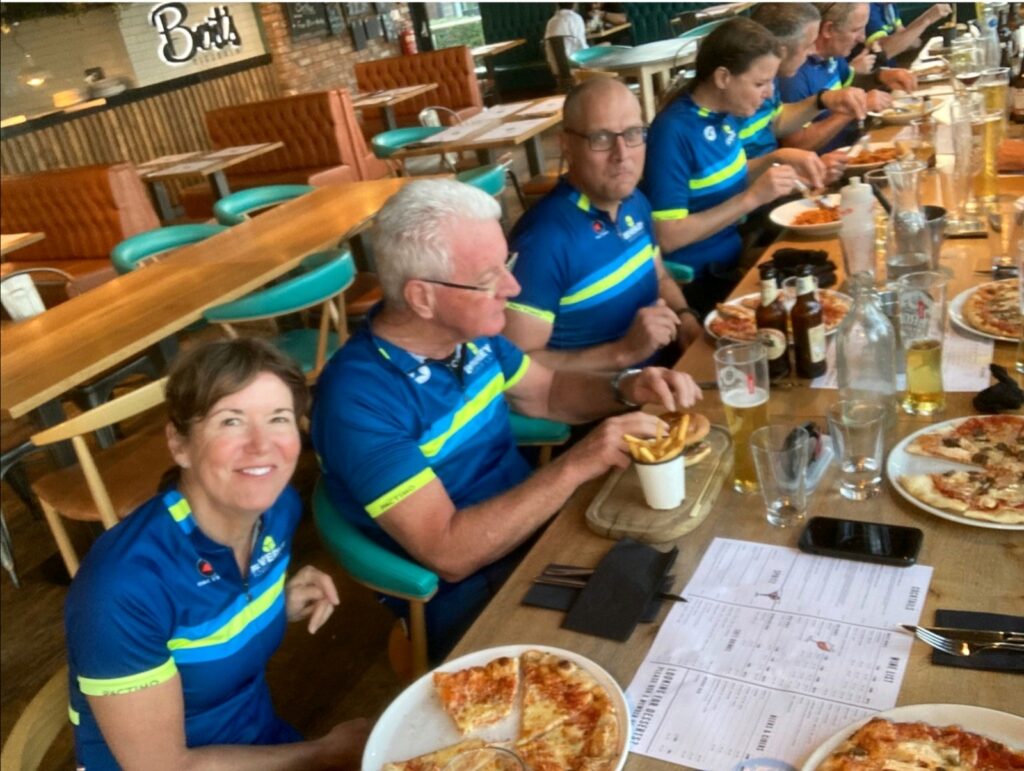 By the time we'd finished our meal, the sun had all but disappeared and the cool evening breeze was settling in. Time for lights, jackets and arm warmers for the final return leg to Beverley. An extremely enjoyable ride, pleasant company, really nice food and drink.