This Sunday it was "chairman's choice" for a ride similar to the previous Sunday but in reverse order. Nine Knights turned out seeking an adventure. Splitting into two groups the Swallows team consisted of Paul W, James G, Karl and Chad, leaving Neil, Heather, Pugwash, Mark and Mike forming the Amazon team.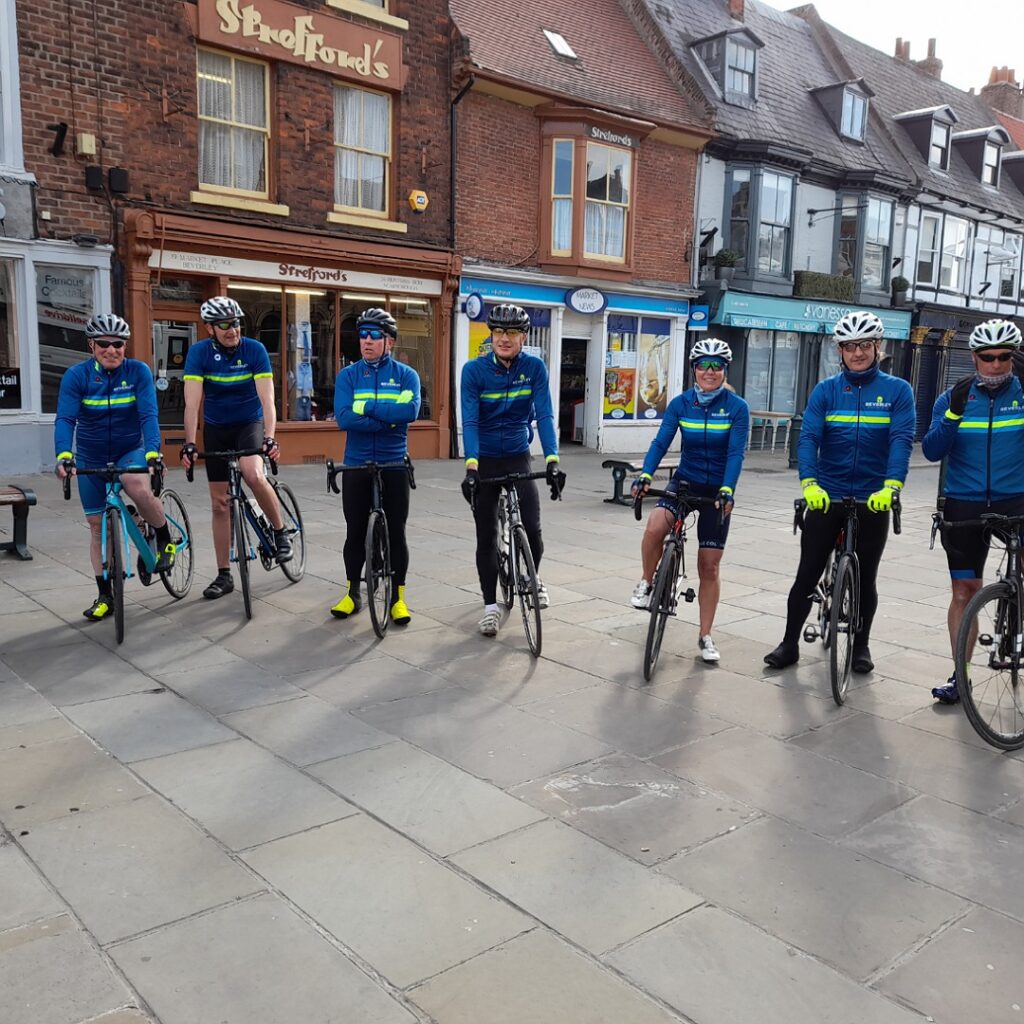 The Swallows departed first followed five minutes later by the Amazons. Mike was the initial pace setter as we headed to Cherry Burton via the Molescroft road. Pugwash then took to the front as we passed through Etton and on to Holme-on-the-Wolds. Flying down into Lund it was then Mark's turn to lead the way to Middleton-on-the-Wolds. Our first "adventure" came with the roller-coaster road to North Dalton.
Turning towards Bainton we encountered the cool NE'ly wind almost head on. The thought of eventually having it behind us spurred us on. Our next adventure soon came as we played "dodge the pothole" from Bainton to Burnbutts, a narrow single track road. The "excited" cries of our team rang out "POTHOLE! ", "GRAVEL!" as we enjoyed the challenge. Then just to add to our "excitement", a large 4 x 4 came hurtling toward us with no hint of slowing down despite frantic waving from Neil at the front.
A more relaxed period then ensued as we passed through Hutton Cranswick and on to Skerne. There was a "wee" short break at Wansford before heading through Foston-on-the-Wolds. From there we had our first taste of the following wind as we turned south towards Beeford.
Arriving at the cafe we found the Swallows already tucking into their "picnic" wondering cheekily what took us so long. By the time we began to partake, the Swallows were ready for the return journey.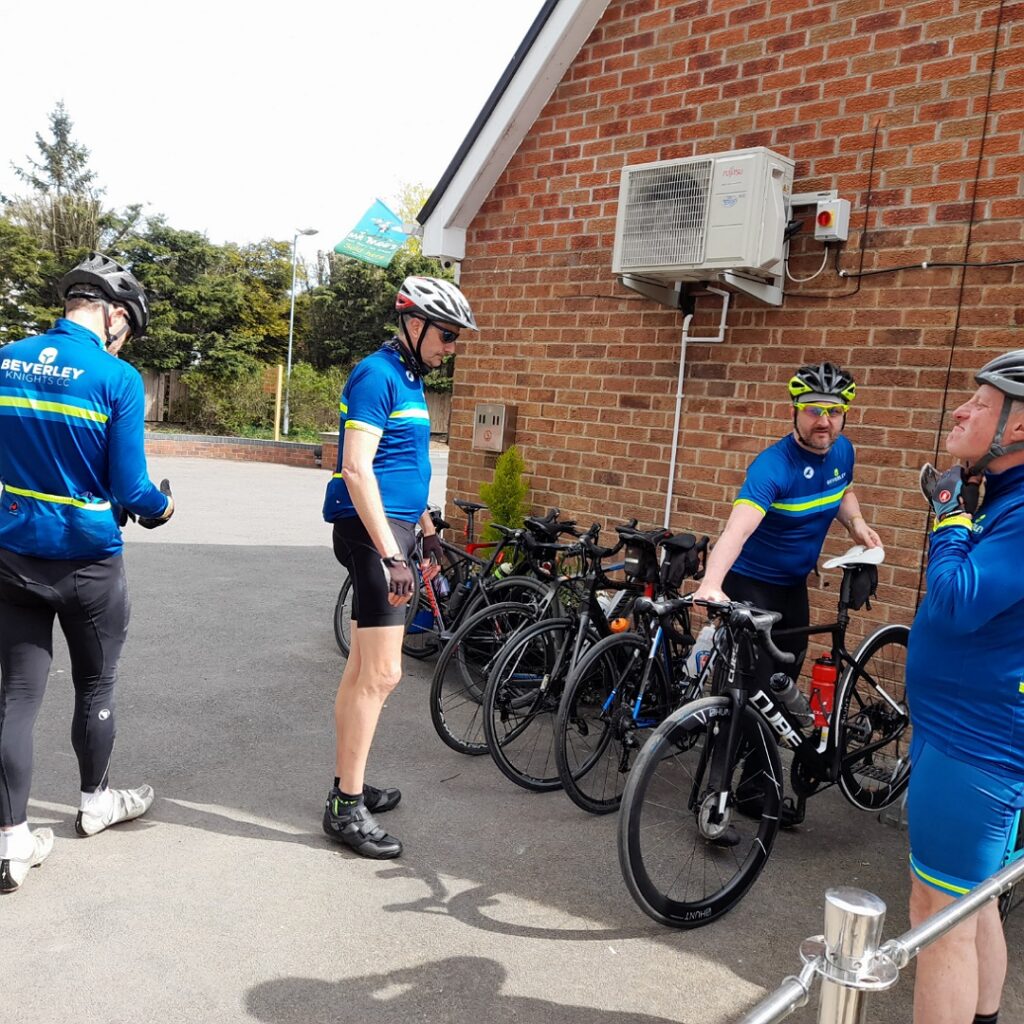 After spending a pleasant time in the sun, it was time for the Amazons to return as well. Heading towards Skipsea Brough, we headed into the wind once more. In a slight change to last week, we took the Dunnington road instead of our usual Bewholme route. The northern end proved to be another "dodge the pothole" or "mind the gravel" ride. Eventually we reached a recently resurfaced section, unfortunately there were still a lot of loose chippings to be wary of.
Mark obviously hadn't seen enough excitement as he rounded a corner on the right side of the road only to be confronted by another cyclist coming in the opposite direction. Unable to pull left out of the way or brake in the corner due to the loose chippings he eventually passed on the wrong side shouting his apologies for the error. Fortunately there was no incident but it must have set his heart racing for a brief moment.
The rest of the journey home was uneventful as we passed through Brandesburton, Leven and Tickton with the wind helping us along the way.