This Tuesday evening ride was a replacement for our cancelled solstice ride from June. The fact that the pizza was on offer at half price was just coincidence 🍕😉 Eight members turned out to take advantage of "Dishy Rishi's" largesse.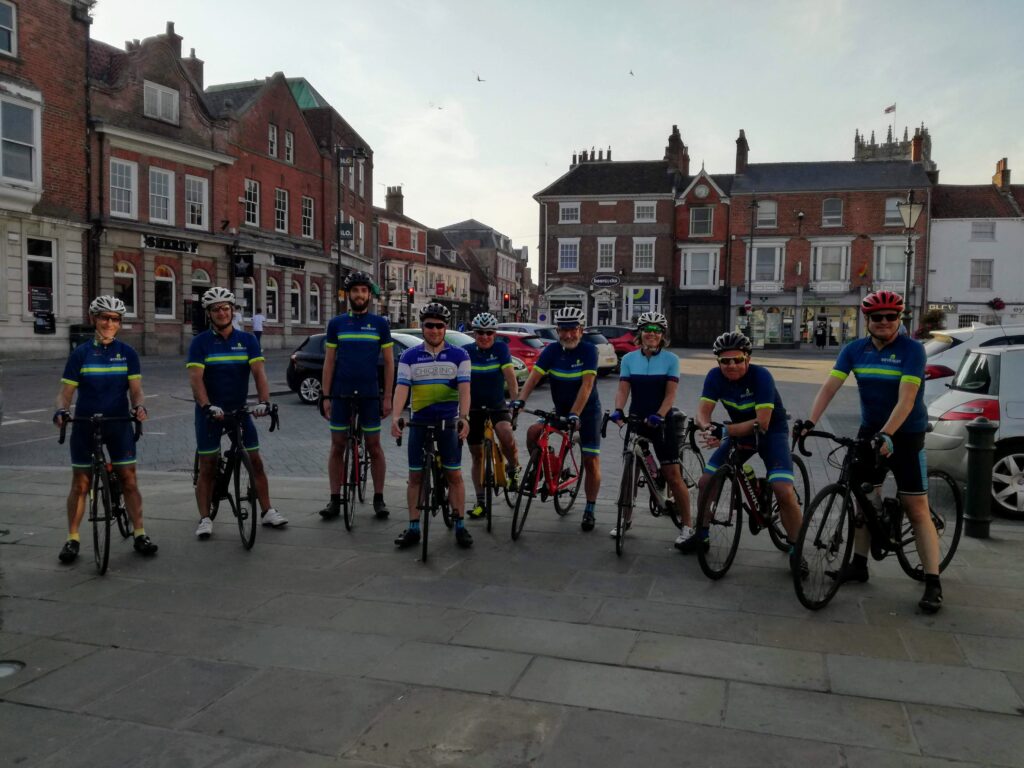 Before any eagle eyed people say "But there are nine in the picture" the "Sheriff of Nottingham" only came along for the ride (and a pint 🍻). Setting off in two groups, the first group consisted of Mark, Chad, Olivier, Andy & Michael. Following in the second wave was Neil, Heather, Raymond & Pugwash.
Instead of our usual blast to Hornsea and back, we opted for a clockwise route via Wansford. Our table was booked for 8pm and given our 6:30pm start gave us an hour and a half to cover around 40km. No pressure then.
After giving the lead group a few minutes "head start" the second group set off along Molescroft Road to Cherry Burton and Etton. Before approaching South Dalton and the usual run along Mere Lane, "Head straight up to the top" called Neil. On reaching the main road at Holme-on-the-Wolds, Neil instigated another change by heading through Lund before resuming the originally planned route. While passing through Lund, Neil decided to take a "shortcut" between some bollards then through a narrow gap by a poorly parked van. Felt like I was a little kid out on my chopper as we played follow my leader.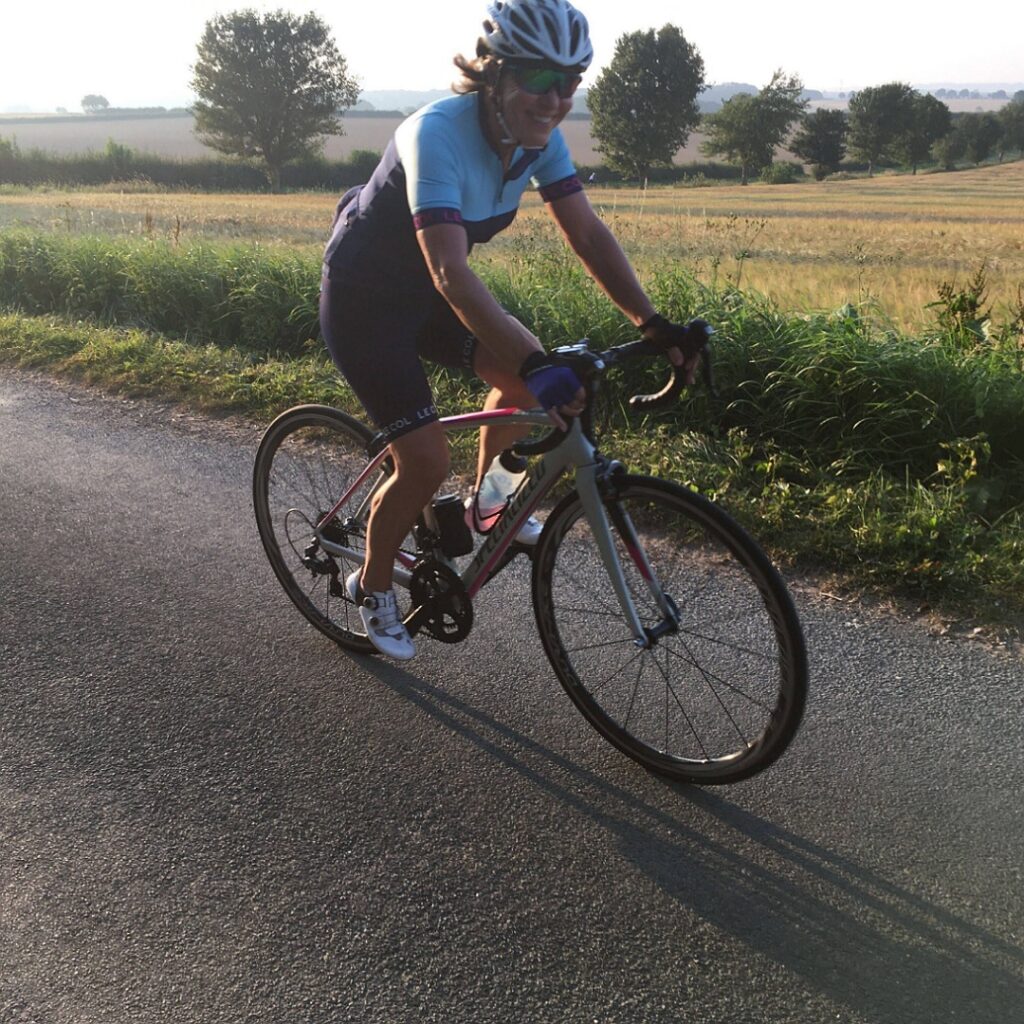 Once back onto the Bracken road, we were enjoying the late evening sunshine and warmth and soon arrived at Wansford. Checking the time, Neil ventured "We've only 15 minutes to get to Brandesburton, nice steady chain gang everyone". Another "time check" at Frodingham "Only 8 minutes now". Rolling into Brandesburton we heard "1 minute to go now". Oh the pressure. Not sure I would vouch for the veracity of our "speaking clock" given our timings on Strava.
After parking the bikes, we wandered into Berts to find the lead group just about coming to the end of their first round. "Where have you been?" they cried teasingly "We've been here ages! ". Given the speed my first drink went down, I'd say they hadn't been in too long before we arrived.
Taking our food order, the waiter passed down the line. "I'll have the pizza with smoked salmon and avocado" said Heather before adding "but I don't like avocados". Quick as a flash, the waiter replied "Well why are you ordering it then" before Heather explained to just leave out the avocados. Chorizo and chilli was proving a popular choice until it came to Neil's turn. Never one to pass up a bargain, "I'll have the smoked salmon and avocado AND I'll have Heather's portion of avocado as well!"
I think we all enjoyed our pizzas and refreshments and the general chitchat but it was soon time for the return home. By this time it was beginning to get quite dark. Good lights and extra layers of clothing required.
While making our way along the cycle path to Tickton, we were dazzled each time a car came heading towards us. Being on the "wrong side" of the road meant that the dipped headlights of the oncoming traffic were virtually pointing directly at us making the path very difficult to see. I for one was glad to get back to street lighting. All in all it was a very pleasant ride in the warmth of a lovely summer's evening and Grateful for the "Rishi dishies" that we Ate🍕🍟🍻