Day 3 – Trip to Ross-on-Wye and Monmouth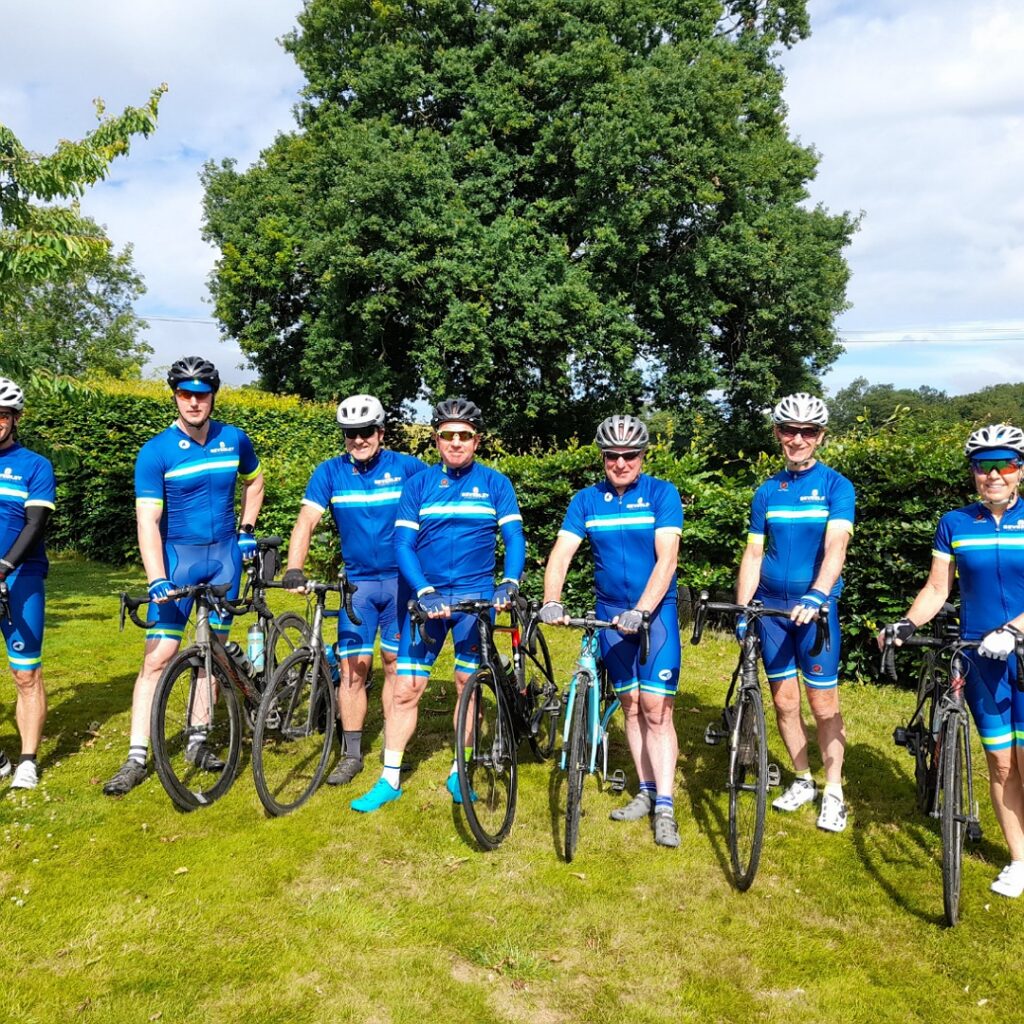 Today's journey was planned to visit the towns of Ross-on-Wye and Monmouth. The forecast was good with only a 10% chance of rain. Setting off in lovely sunshine we turned towards Lyne Down and Fishpool. "Ooh that sounds interesting" somebody suggested as we entered the tiny hamlet consisting of only a few houses. The only sign of water though was the sweat from our brows as we faced a couple of short steep climbs on the way to Upton Bishop.
The "Hill Billies" then turned south on the B4224, an undulating road passing South Herefordshire Golf Club and dipping under the M50 to reach Bromsash. A gentle downhill then followed to Weston where we picked up the A40 into Ross-on-Wye. As this was also a "sightseeing" trip we had planned to look around the town centre, however those in the lead continued to follow the "sat-nav" and were heading out of town until shouts from behind brought them back. "We should have a look around the town centre, perhaps have a coffee break" suggested Neil. "What? It's too soon. I've only just arrived at Market Cross" wailed Chad.
After cycling/wandering aimlessly through town looking for the riverside, we stopped near a car park. "It's through here" said Neil as we followed him through the car park and onto a footpath along by the river. After dodging pedestrians along the way, we eventually found an outdoor cafe by the river.
When we'd finished our coffees, the dark clouds were gathering. "Right which way shall we go? Along the river path?" asked Neil hopefully wishing to avoid the 9% climb up to the town centre. It was not long before the heavens opened. "I hate getting wet" said Neil while Pugwash smugly donned his rain jacket. "I'm going to Mountain Warehouse to buy a jacket" said Neil, "I'll come too" added James while the rest of us went to find shelter near the Ross Sports club.
Once on our way again, we cruised down to Walford so we could follow the river valley. The first section from Kerne Bridge to Lower Lydbrook was gently rolling but with the rain still falling we were unable to fully appreciate this designated AONB. On reaching Lower Lydbrook we found "Road Closed" across our intended passage. Undaunted we decided to carry on anyway thinking "There's usually a way through for bikes and they won't be working on a Sunday". As we cleared the section under repair, the rain started to ease up while the road gradient did the opposite. The climb up to English Bicknor was 6.3km (4 miles for Old schoolers) with sections tipping up to 10-13%. At least we enjoyed the closed road.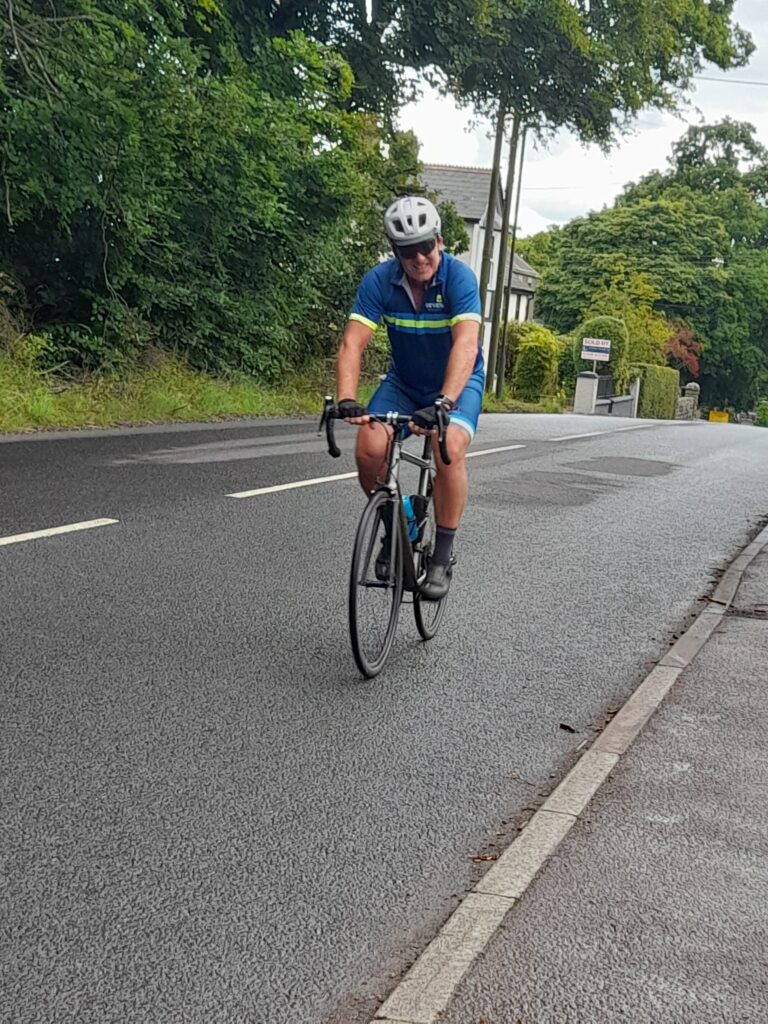 From Staunton into Monmouth we had a lovely downhill section for 5km but with a wet road surface caution was required around the corners. In town we stopped at the Monnow Bridge before calling at Estero Lounge where we stopped for lunch.
After lunch we left Monmouth on the Hereford road before turning towards Osbaston where we immediately hit two short sharp climbs in a row while following the river Monnow. Over the border back into England we reached Trigate Bridge before the next climb over 2.6km starting with a 21% kick before easing to around 8% bringing us to Welsh Newton. The climbing did not end there as we hit another 8-9% on the way out. Finally we came to a descent into Llangarron. Unfortunately the single track lane was full of pot holes and hazards making progress tricky.
The final leg saw yet more climbing as we returned via Hoarwithy, King's Caple and How Caple. At least the sun was starting to shine and when we came to Crossway, we were met by Alison who rode with us for the final few miles back to our house.