Ahoy there me hearties! It's Captain Pugwash on deck once more. Recently returned from "foreign climes"…. well Derbyshire actually, to set sail on the "Black Pig" renamed "Black Friday" for ONE DAY ONLY! . Seven Knights took advantage of the bargain weather on offer, meeting at Manor House.
Passage planning for today's voyage was courtesy of navigator Steve. The first leg of our journey saw the fleet heading to North Newbald with Lieutenant Commander Matt setting the early pace. On the approach into Newbald we encountered evidence of the recent outpouring from the heavens as we tried to negotiate our way through numerous puddles. It was just like being at sea with with spray crashing over the bow only with the added extra of mud, turning my pristine livery into a light brown polka dot!
Next port of call was Hotham where we continued to dodge various "lagoons" until along the way our path was obstructed by a massive farm vehicle trundling slowly along the road like an overloaded Spanish galleon. Luckily we were spotted as he pulled over to allow us to pass.
Turning onto a "close reach" on the Cliffe Road it was time to try out our formation sailing as each Knight took turns at the front. Our way was once again "blocked" by temporary traffic lights. Such was the confusion caused by the delay, the "lead" vessels missed the turn off to Sancton prompting a quick u-turn. Back on course we made our way to Sancton with the wind on the port quarter.
Then it was time to dig deep as we made our way up Sancton hill. After regrouping at the top we headed "downstream" to Kiplingcotes before turning back into the wind towards Goodmanham. On the short final climb Ken suffered a puncture hull forcing him to stop and effect repairs. The call of the "galley" proved too much for some as they continued to the Fiddle Drill.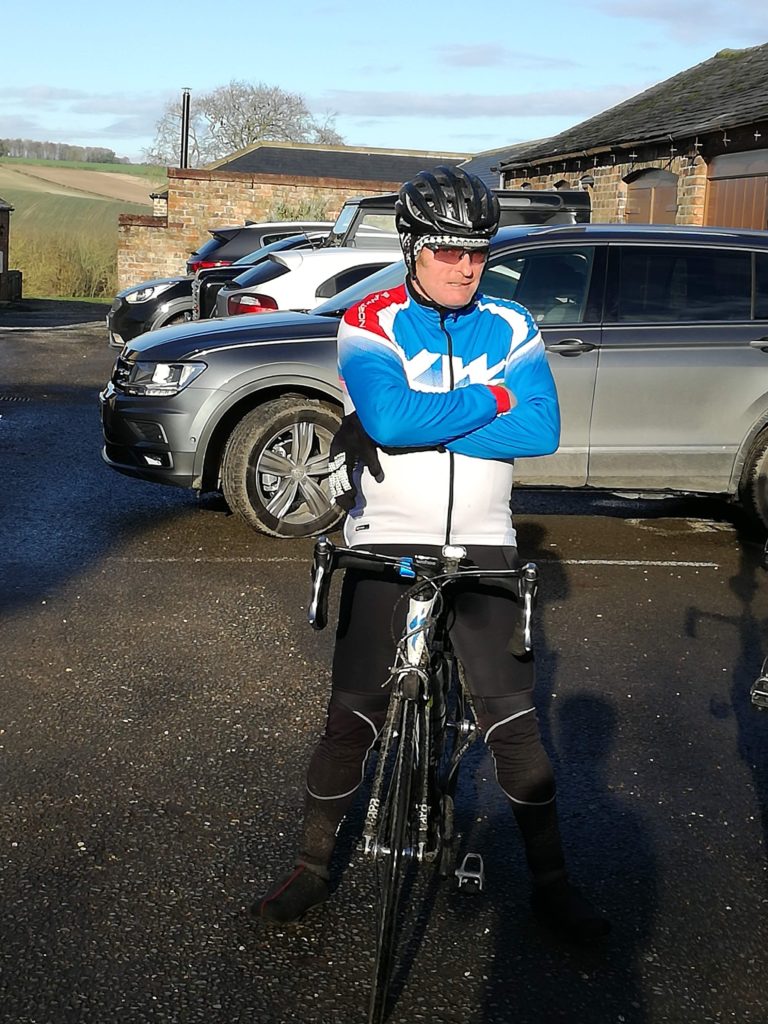 The return journey took us through Dalton Park before returning on familiar roads through South Dalton, Etton and Cherry Burton. A very enjoyable ride including some lesser travelled roads.