Today's ride saw twelve Knights turn out at Market Cross including a new member James…. that should bring the average age down a bit! On arrival, Neil was spotted in the clothes shop, hope he wasn't looking for new kit, otherwise we'd end up a bit retro with shirt and tie with trousers and bicycle clips! ("What's wrong with that?" thinks Alan)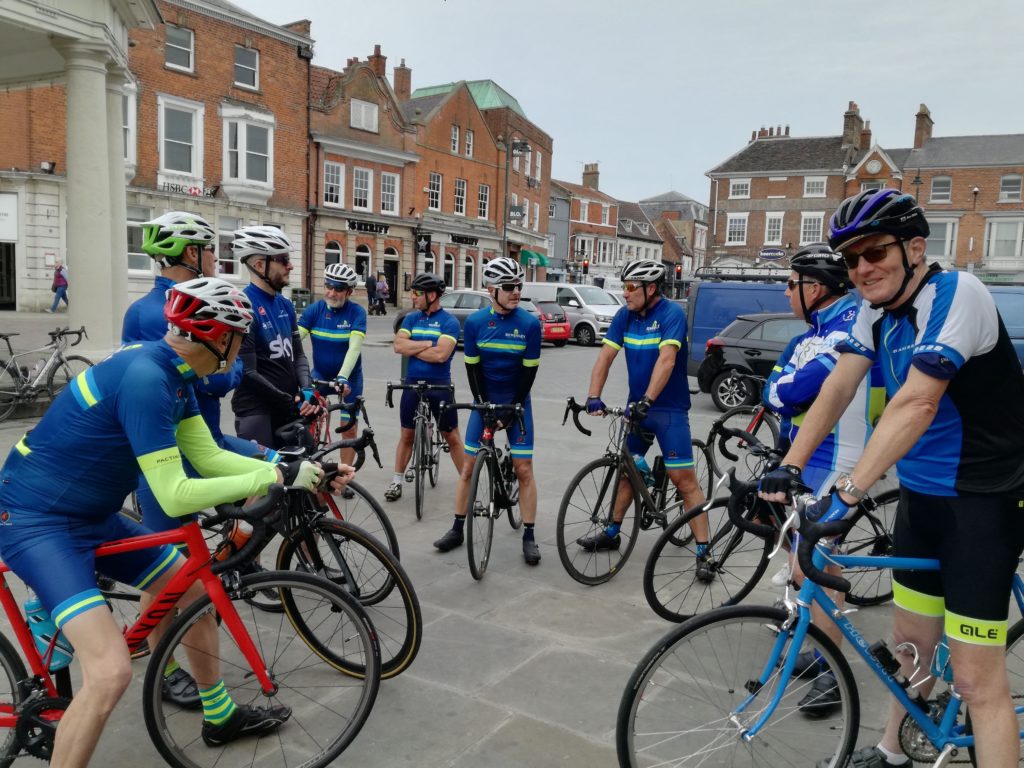 The group set off with the wind from the east following the cycle path to Cherry Burton where there was a brief stop by the pond as we waited for Jim to join us, then it was off northwards to South Dalton and Holme-on-the-Wolds. After regrouping at the Lockington turn, the fleet continued along the Bracken road to Southburn where it was time to turn into the wind. Despite the adverse easterly, Alan leapt onto the front to maintain a strong pace as everyone else tucked in behind, seeking any available shelter.
Fortunately we soon reached Hutton where we turned North once more. With a large fleet, we decided to signal ahead with our provisions order and halted at Bell Mills while Sharrin phoned in our requirements.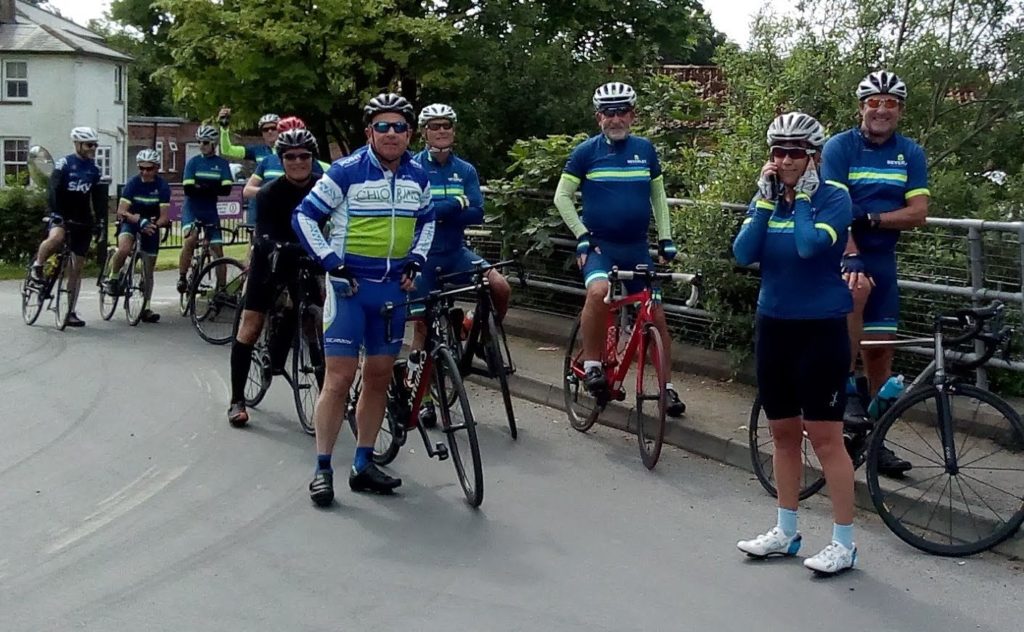 The journey through town turned out to be a bit stop-start as we first got held up at the train crossing then seemed to hit every red light on the way to the Bike Cave. Our luck changed on arrival at the cafe as we all managed to fit around the big table in the bike shop.
On the return journey we retraced our route back to Hutton Cranswick. Along the way, there was a familiar sound "he-haw, he-haw, he-haw" accompanied by flashing "blue lights". It was officer Steve pulling over the leading group. "Now then sir, do you realise what speed you were doing?" he asked. "Don't you know 20's plenty?…… Just mind how you go" he said as he allowed the group to continue on our way suitably chastened.
Taking the back road to Watton, we then passed through Kilnwick and Lockington before returning along the same outward route. Another superb Friday ride and we managed to return to base before the forecasted rain.