There was a split in the peloton today as seven Knights turned out to take part in this year's Humber Bridge Sportive while another seven gathered at Market Cross for the normal Sunday club ride.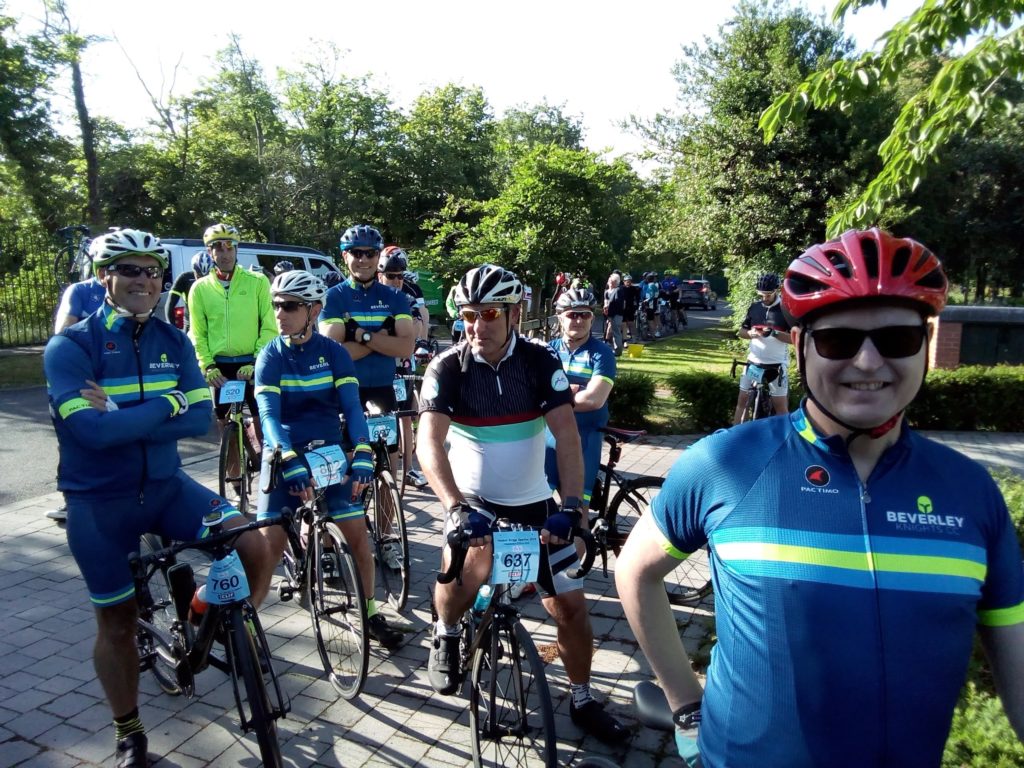 An early start saw the Humber Seven gather at 0730 for registration, ready for the start at 0815. Setting off in groups of 20 at 2 minutes intervals, the Knights managed to work their way near the front. All decked out in club kit, except for "he who shall not be named" who failed to read the script, we set off over the bridge. No passport required!
After clearing through Barton, the pace set by our little band, saw us passing many of the earlier groups on the climb up towards Horkstow. The road down passed Elsham to Melton Ross was undulating but the last couple of miles being downhill, the 300° turn at the end could easily be missed if you were not paying attention to the signs.
There was a brief respite from the sw'ly wind as we turned North towards Wooton before heading back south to the first feed station at Grasby. While we pulled in, Alan made a passing impression of Forrest Gump as he decided to continue without stopping.
Back in the saddle again, the next objective was the climb out of Caistor. At least the wind was helping now, however the traffic lights were on red as we arrived, fortunately changing just in time. Heading north to Brocklesby with the wind behind and generally downhill, led Mike to express what everyone else was thinking "This is the kind of riding I like" he said as our speed crept up to 30mph.
The 2nd feed station was at Ulceby, offering a variety of snacks and drinks. Suitably refreshed it was time for the final leg taking us on a loop around Goxhill before passing through Barrow and Barton and back over the bridge and time for a well earned beverage.
Enjoying the post ride refreshments

Propping up the bar

Pugwash having post ride massage