Following Pugwash's failed coup d'etat on Friday, another chance arose today to play "route Master" while the Admiral remains in drydock undergoing extensive repairs. "Staggering Stalactites let's have some ups and downs" thought Pugwash and proposed a nor'westerly route out to Huggate and refuelling stop at Fiddle Drill.
Mindful of the rule #87 reminder from the Admiral, there was a good turn out with twelve Knights presenting themselves for the 0930🕤 start, although it has to be said that James made it by the skin of his teeth😁. There was little appetite for the Westwood climb so the fleet opted for the Molescroft route to Cherry Burton.
Fair winds filled the sails as the flotilla continued towards Holme-on-the-Wolds. After regrouping at the top, it was off on a "broad reach" until changing tack for the run into Middleton-on-the-Wolds. Turning towards Huggate, the fleet encountered heavy going 🌊, fortunately the following wind 🌬️ made progress a little easier.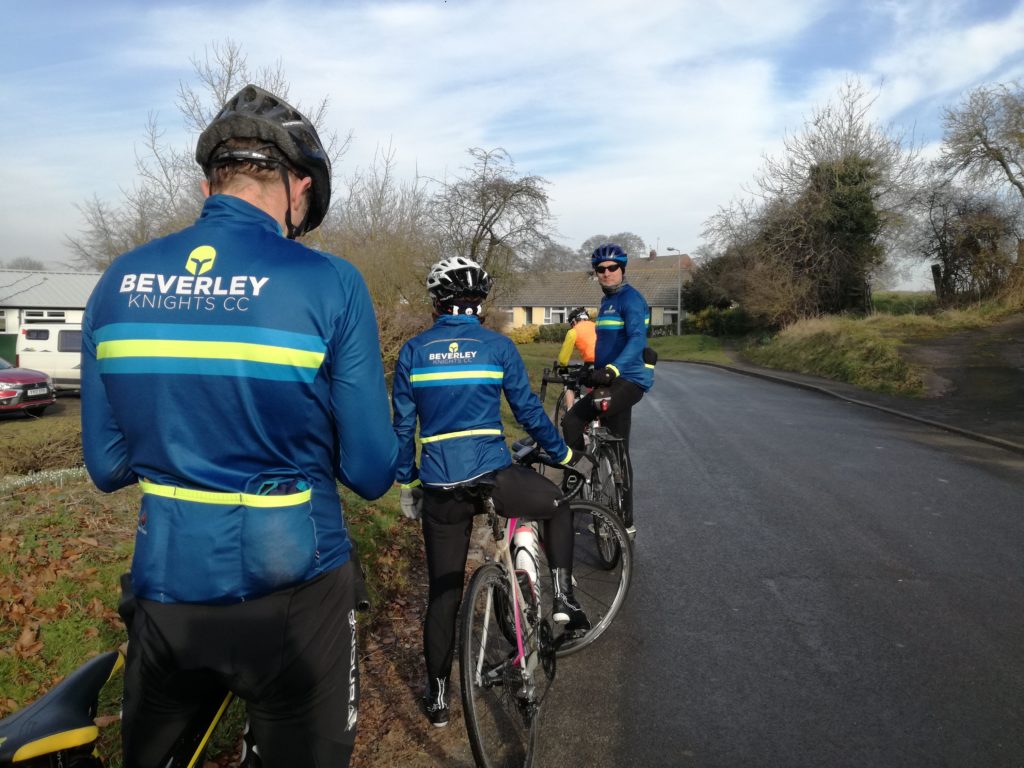 After regrouping at Huggate, it was time to face the head winds on the way to Warter. As luck would have it, the route was downhill most of the way. "Shuddering Sharks🦈" thought Pugwash "What good planning" 🤔😀
The tide turned against the fleet as we encountered the climb up to Nunburnholme top. At the bottom of Bailey Lane, knowing what was ahead ⛰️, it was a case of who's going to go first? Eventually, it was "Billy" Bob showing his racing credentials as he led the way to the top.
A "close reach" passage followed before heading downwards once again into Londesborough with a little kick up Intake Hill before reaching Market Weighton. The final climb to the cafe stop was again wind assisted. Rhett Butler and Scarlet O'Hara having sufficient fuel on board, were gone with wind and continued without stopping, while the rest of the fleet dropped anchor ⚓ at the Fiddle Drill.
Refuelling complete, it was time to set sail once again as the fleet continued to the top of Cross Gates, before turning downhill into the wind along the Kiplingcotes race course road. The final leg of the journey took us through Etton and Cherry Burton before arriving back to home ports.