Today's route was suggested by Cap't Pugwash. A mixture of hills early on and flat riding later leading to the Cheese Shop cafe at Howden. The seven Knights gathered at Market Cross included Windy Millar recently returning after injury and "Jacob Marley" with his chain making clanking noises as he dragged himself along, a result of previous misdemeanours.
A change to our normal routeing came as we reached the top of the Westwood. Turning down to Walkington, we were joined by Karl, patiently waiting near the traffic lights. Taking the road to Bentley, we eventually turned onto the Risby Road leading to Little Weighton. James decided to leave the group at this point and make his own way home while the rest continued through Rowley and up to Riplingham.
Two final climbs of Lambwell Hill and Elloughton High Road led us to some flatter riding as we made our way to Ellerker. This however, was made slightly more difficult with the generally head wind. On reaching the Cave Level crossing, the barriers were down forcing a short delay as we waited for trains to pass by. Some hilarity ensued regarding train operation. I'm sure no offence was directed at Dave💦🏠!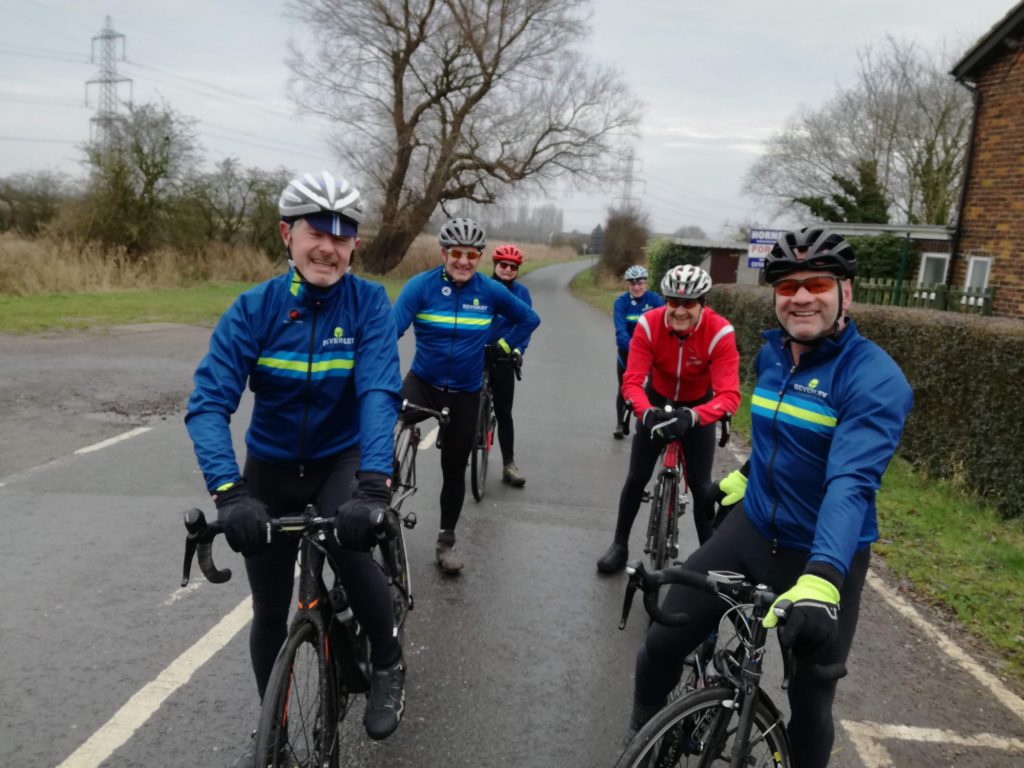 Shortly after setting off again, we lost touch with Chad who'd had a visit from the ghost of Xmas past resulting in a puncture. While some of us waited up the road, Matt and Dave went back to assist. Repairs complete we continued to Broomfield. The ghost of Xmas present then made an appearance giving Karl a puncture. While Matthew and Dave stayed with him, the rest of us carried on to Faxfleet, Blacktoft, Yokefleet on the way to Howden.
Seems the "ghosts" were not finished with our group as Matthew had to pull out with damage to his wheel forcing him to call for the "broom wagon". No doubt there will be some reparations to be made in Mathew's household.
Taking the main road back towards Gilberdyke, the promised tail wind did not materialise, however the ghost of "Xmas yet to come" did, presenting Michael with a puncture. Repairs completed, we headed to North Cave then Hotham. On reaching South Newbald, the only one interested in Trundlegate was Karl. The rest of us took the easier option of Beverley Road to find our way home.