13th May Girona to Anglès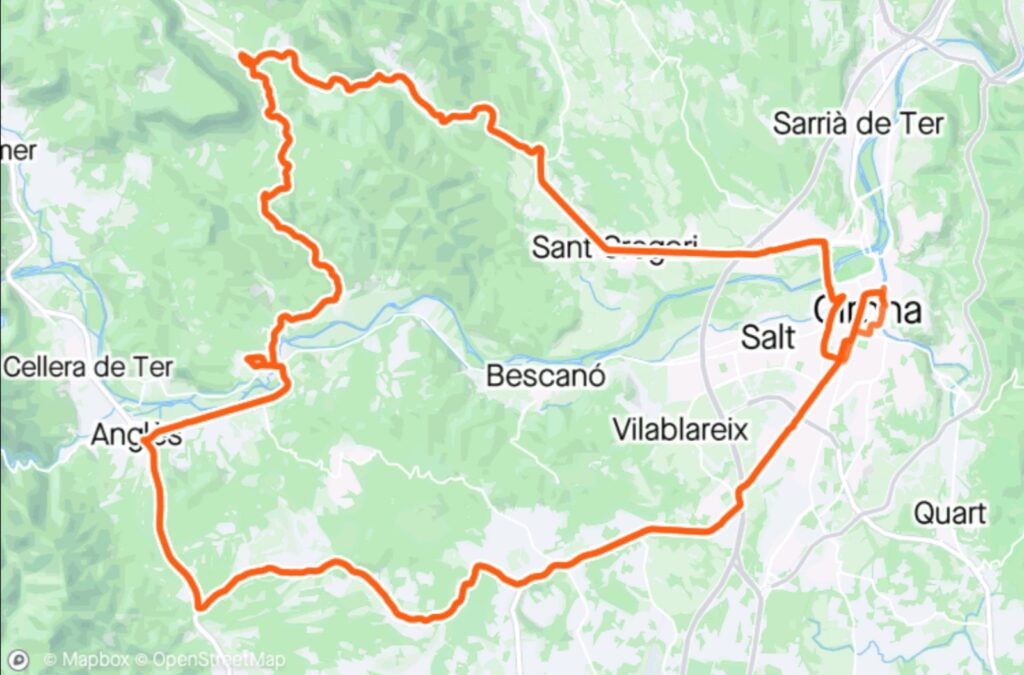 The day started by heading north across the Rio Ter before turning west towards Sant Gregori. From there it was a steady climb over the next 11km up to Sant Pere De Llorà. The second climb came soon after when heading south towards Les Serres followed by a lovely winding descent to Bonmati. A short segment called Via Verda Olot soon saw the Knights arriving in Anglès where they stopped for lunch.
Suitably fortified the ride continued south beginning with a 2.5km drag at 3.3% heading towards Sant Martí Sapresa. The speed picked up over the next segment with a 4.5km descent toward the hermitage of Sant Romà.
Thereafter, the group encountered an off-road section as they made their way back to Girona. All in all, a gentle introduction to a week of cycling in the sun.