14th May Girona to Tossa de Mar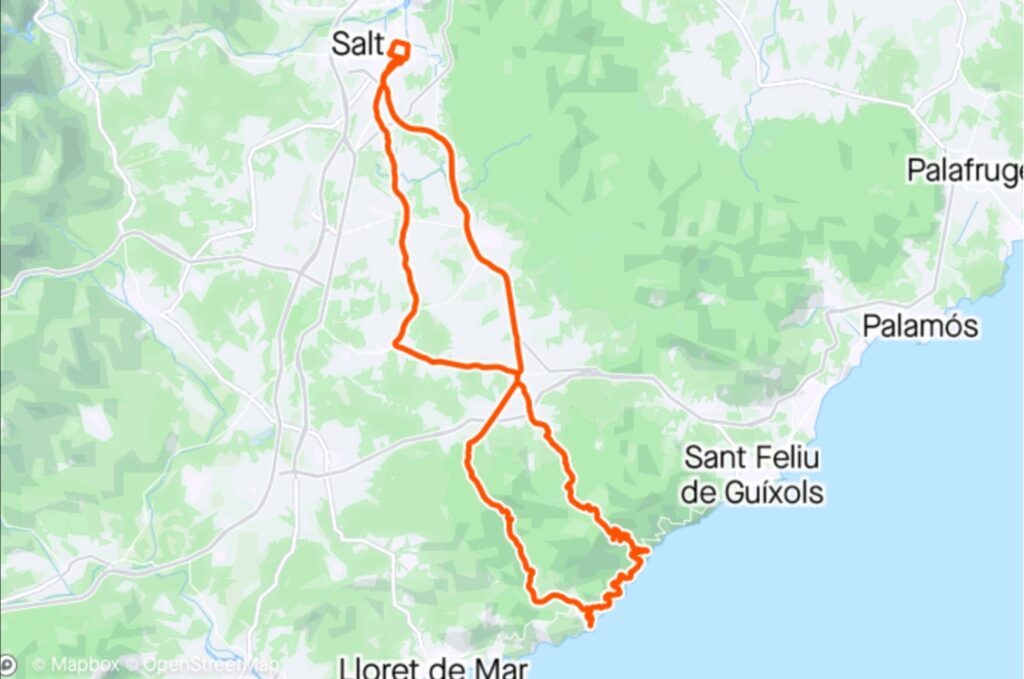 Day two saw the Knights heading for the coast on a lumpy sixtyish mile round trip to Tossa de Mar. The climbing started almost immediately as they turned towards Quart over an undulating route eventually leading to Cassà de la Selva and Llagostera.
The first big climb of the day began soon after as the road headed upwards over 8.6km averaging 4% with occasional ramps up to 7-8% to reach the summit of Montagut peaking at 501m. A well earned downhill followed on winding roads with many switchbacks ending at the coastal town of Tossa.
After lunch, it was time to head back to Girona, this time taking the GI-681. The first 7.5km presented a steady incline averaging 1.4% with a few ramps at 3%. More tough climbing followed with sections reaching 8-10% as they passed Alt de Terra Negra on the way back to Llagostera.
The final section on the return brought the Knights to Caldes de Malavella before heading north through Fornells de la Selva. A tough day in the saddle with some wonderful scenery.